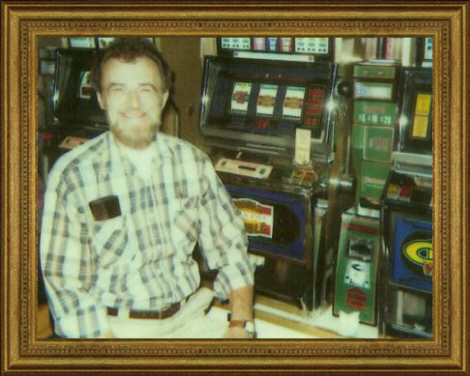 WE NEVER GOT A CHANCE TO SAY GOOD-BYE TO YOU, FOR YOU LEFT US SO SUDDENLY, WE WERE SO DEVASTATED WHEN YOU PASSED AWAY. THERE WERE NO WORDS ANYONE COULD SAY TO US TO EASE THE PAIN OUR HEARTS ENDURED. YOU WILL FOREVER BE IN OUR HEARTS WE LOVE & MISS YOU SO MUCH!!!!
YOU HAD A HEART OF GOLD!!

This memorial is dedicated to a wonderful man
born March 18,1941 ,who enriched our lives
with love & laughter. A man who worked
extremely hard for his family and was
taken suddenly from us on June 19, 2006.
He will never be forgotten.
He will forever be in our hearts
He was a loving and devoted Husband~Dad~Poppop
"We Never Said Goodbye"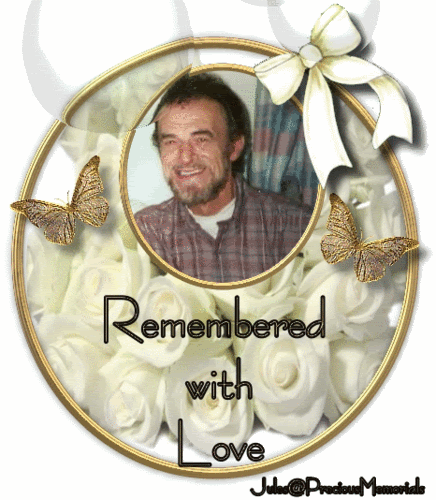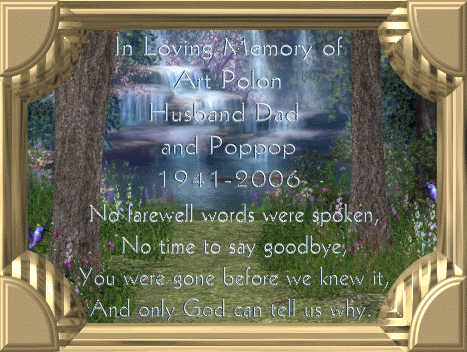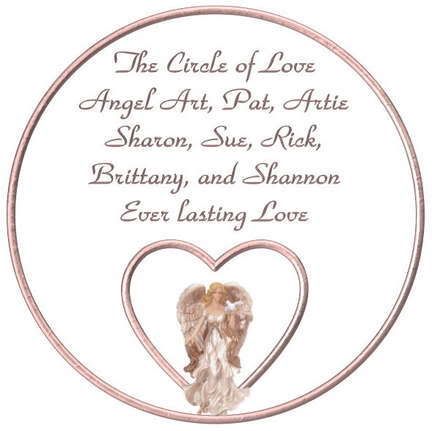 We all come to earth for our lifetime
And for some it's not many years
I don't want you to keep crying
You are shedding so many tears.

I haven't really left you
Even though it may seem so.
I have just gone to my heavenly home,
And I'm closer to you than you know.

Just believe that when you say my name
I'm standing next to you,
I know you long to see me,
But there's nothing I can do.

But I'll still send you messages
And hope you understand,
That when your time comes to "cross over,"
I'll be there to take your hand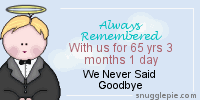 ART DAD POPPOP

YOUR GENTLE FACE AND YOUR
PATIENT SMILE WITH SADNESS
WE RECALL,YOU HAD A KIND WORD
FOR EVERYONE AND DIED BELOVED BY ALL

THE VOICE IS MUTE AND STILLED THE HEART
THAT LOVED US WELL AND TRUE
AH, BITTER WAS THE TRIAL TO PART FROM
ONE SO GOOD AS YOU.

YOU ARE NOT FORGOTTEN, NOR WILL YOU
EVER BE AS LONG AS LIFE AND MEMORY
LAST WE WILL REMEMBER THEE.

WE MISS YOU NOW, OUR HEARTS ARE SORE
AS TIME GOES BY WE MISS YOU MORE.
YOUR LOVING SMILE, YOUR GENTLE FACE
NO ONE CAN FILL YOUR VACANT PLACE





This memorial tribute was created in the memory of our beloved Dad,
Husband,Poppop,Brother,Uncle,Son and a wonderful Friend- Arthur Polon who was born in North Plainfield, New Jersey on March 18, 1941. Lived half of his life in Dunellen, New Jersey until his passing. He passed away suddenly the day after Father's Day, June 19, 2006 at the age of 65.When he passed away, our lives changed forever. He was a very hard working man. He was an oil burner technician for many years. We can remember many bitter cold nights when he went out on service calls to give people heat when everyone else was sleeping.

Our Dad always told us to do the best you can in life and you will be fine. He had a wonderful smile, and always laughed even when things were not so funny. Our Dad was and still is the greatest Dad ever. Our days and nights are so lonely without him it only gets harder knowing he is not here to kiss give a great big hug to or to get one of his firm handshakes. He loved to go to Atlantic City with his loving wife Patricia and stay over night at the Trump Marina and to go swimming in the Marina's pool. He went down to Atlantic City twice with his family and his good friend Ollie,in a limo for his mother in laws 80th and 82nd birthday.The most memorable one being May 6, 2006. All of the memories of those trips will forever be in our hearts and never will we ever forget!!

The Yankees were his favorite baseball team he loved to watch them with his two daughters, his son-in-law and his brother Charles,everytime they were on tv.Another favorite time was watching all the animal shows starring Steve Irwin with his son and granddaughters. He also loved to watch all western movies.The movie "Tombstone" was a favorite of his he love to watch it with his son over and over again. His favorite movie was "One flew over the cuckoo's nest" with Jack Nicholson, he loved to watch it with his family. He love to impersonate John Wayne. He loved to watch Jackie Gleason in the Honeymooners & Judge Judy, he loved when she would say to the people "Is my mouth moving"? He also liked to play cards (poker)and we remember playing for small change as Dad always said, until we lost too much then that small change would turn into dollars!!!! Dad always made dueces wild.We had fun playing. He loved to eat M&M's.
He also loved to chew gum his favorite was Wriggles juicy fruit.
He loved to play a game that he had made the board for which was played with marbles almost like aggravation so he called it"Marbles."He was a huge Country music fan he loved to listen to his favorites like Johnny Cash,Alan Jackson,Charley Pride,also the fifties and sixties music. He loved to lay out in the sun in his backyard on his lawnchair with a cold glass of suntea in his hand that mom made for him and he really enjoyed just being at home and not on a vacation to somewhere exotic, Dad just loved being with his family. He was not for fancy things and exspensive cars even though he had a real nice car. He wore dungerees and nice shirts,dress pants, but his everyday clothes was his blue workclothes with his blue work vest which we will always see our dad in whenever we think of him on how hard he always worked.

He had so many fun and memorable times spent with his family. He always spent the holidays with his family, Christmas Eve was spent over his daughter Sue and son in-law Rick's house,with their girls Brittany and Shannon,his wife Pat,son Artie and other daughter Sharon,Sue's in-laws,Vince & Sylvia Stamile ,Lisa,Vinny and his girlfriend Aggie.
We always had a great time laughing together and bringing up the funny times when we were younger. Christmas Day was spent over his sister Catherine and brother in law Richi's house along with sister Marge & brother in law Meredith (Spottie), niece Debra & her husband Shane & her girls DeAnna & Casey, Nephew Doug, nephew Steve & his wife Barbara, bingo was the game always played and then coffee/dessert. Thanksgiving was at times spent over his sister Marge & brother in law Spottie's house with all family as mentioned above.All the other holidays were spent at home with his immediate family.

His first car was a 1950 Mercury.
He had many cars and vansafter that thru the years. He drove a 1984 Lincoln Mark VII. His last car he drove before he passed away was a 1993 blue Cadillac El Dorado,His family was very dear to him He was always there whenever we needed him. He helped us in many ways.There is no greater love than the love he gave us. Our Dad lived a full and happy life with no regrets. He leaves behind to cherish and treasure his loving precious memories,his loving wife of 42 years~Pat, his three precious children~Artie Jr, Sharon & Sue,his wonderful son-in-law Rick,his two adoring granddaughters,Brittany and Shannon, loving mother in law Alice, sister Catherine,brother in law Richi ,sister Marge, sister in law Peggy, brother in law Joe & several nieces,nephews,great nieces,great nephews & friends. His memory will live on forever in our hearts.We love and miss him very much!!!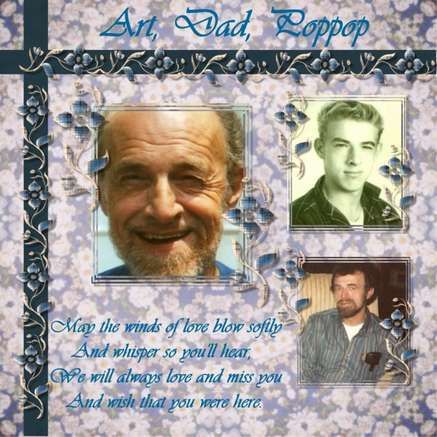 made with love from Brandy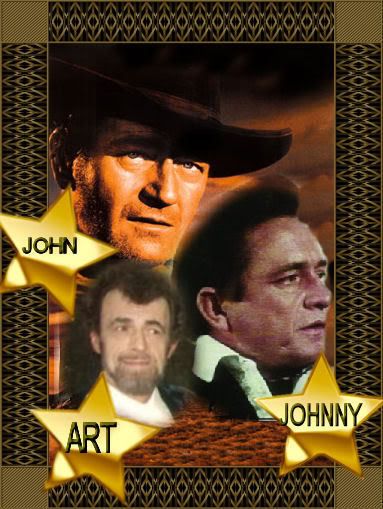 If I knew it would be the last time
That I'd see you fall asleep,
I would tuck you in more tightly
and pray the Lord your soul to keep.
If I knew it would be the last time
that I see you walk out the door,
I would give you a hug and kiss
and call you back for one more.
It I knew it would be the last time
I'd hear your voice lifted up in praise,
I would video tape each action and word,
so I could play them back day after day.
If I knew it would be the last time,
I could spare an extra minute
to stop and say "I love you"
instead of assuming you would know I do.
If I knew it would be the last time
I would be there to share your day,
well I'm sure you'll have so many more,
so I can let just this one slip away.
For surely there's always tomorrow
to make up for an oversight,
and we always get a second chance
to make everything just right.
There will always be another day
to say "I love you,"
and certainly there's another chance to say
our "anything I can do?"
But just in case I might be wrong
and today is all I get,
I'd like to say how much I love you
and I hope we never forget.
Tomorrow is not promised to anyone,
young or old alike,
And today may be the last chance
you get to hold your loved one tight.
So if you're waiting for tomorrow
why not do it today?
For if tomorrow never comes
you'll surely regret the day,
that you didn't take that extra time
for a smile, a hug or a kiss
and you were too busy to grant someone,
what turned out to be their one last wish.
So hold your loved ones close today,
and whisper in their ear,
Tell them how much you love them
and that you'll always hold them dear.
Take time to say "I'm sorry,"
"Please forgive me," "Thank you," or
"it's okay."
And if tomorrow never comes
you'll have no regrets about today.
Author Unknown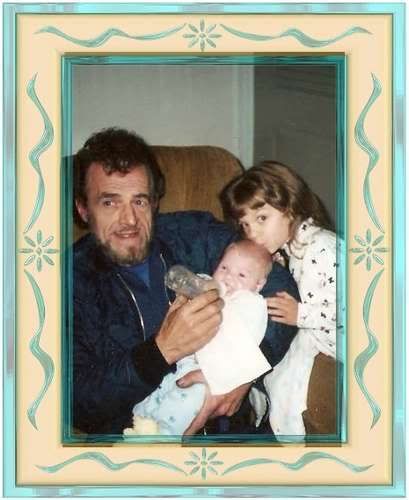 PROUD POPPOP
WITH GRANDDAUGHTERS
BRITTANY & SHANNON
WHOM HE ADORED.
HE LOVED WATCHING THEM
GROW UP TO BE YOUNG LADIES
WHICH THEY MADE HIM PROUD
THE THREE MUSKATEERS,
PRECIOUS AS A KITTEN
& SO PRICELESS.

When tomorrow starts without me
and I'm not there to see.
If the sun should rise and find your eyes,
all filled with tears for me.
I wish so much you wouldn't cry,
the way you did today.


While thinking of the many things
we didn't get to say.
I know how much you love me,
as much as I love you.
And each time that you think of me,
I know you'll miss me too.
But, when tomorrow starts without me,
please try to understand,
that an angel came
and called my name
and took me by the hand.
And said my place was ready,
in Heaven far above.
And that I'd have to leave behind,
all those I dearly love.


But, as I turned to walk away,
a tear fell from my eye,
for all my life, Id always thought,
I didn't want to die.
Had so much to live for,
so much left to do.
It seemed almost impossible
that I was leaving you.
I thought of all the yesterdays,
the good ones and the bad.
I thought of all the love we shared,
and all the fun we had.
If I could relive yesterday,
just even for awhile.
I'd say good-bye
and kiss you,
and maybe make you smile.


But then I fully realized,
that this could never be.
For emptiness and sorrow,
would take the place of me.
And when I thought of worldly things,
I might miss come tomorrow.
I thought of you, and when I did,
my heart was filled with sorrow.
But, when I walked
through heaven's gates,
I felt so much at home.
When God looked down
and smiled at me,
from his great golden throne,
He said, "this is eternity,
and all I've promised you.


Today your life on earth is past,
but here it starts anew.
I promise no tomorrow,
but today will always last.
And since each day's the same day,
there's no longing for the past.
But, you have been so faithful,
so trusting and so true.
Though there were times
you did some things,
you knew you shouldn't do.
But, you have been forgiven,
and now at last your free.
So, won't you take my hand,
and share my life with me?

So, when tomorrow starts without me,
don't think we're far apart,
for everytime you think of me,
I'm right here in your heart.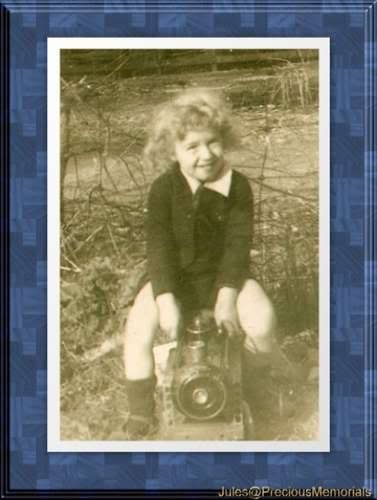 THE YOUNGEST CONDUCTOR
HOW CUTE WAS OUR DAD!! ( LITTLE ART)

Art~Dad~Poppop
It's been so hard since you left that day
You had to leave, God called you away.
Our hearts are bruised and broken in two
Life's not the same since we lost you.

Your legacy is the way you lived your life
A doting father and wonderful spouse to your wife.
We will always hold your memory so dear
For in so doing we will keep you near.

You had to leave us, it was part of God's plan
Earning your way to Heaven, a hard working man.
Fly with the angels, soaring high above
While we remember you with fondness and with love.

Until that day, when in Heaven we'll all be
Remember that you're the heart of our family.
And as a family we'll walk down Heaven's lane
Enjoying all of Heaven's gifts as family once again.

This poem was written by Dianne
with many thanks!!


Just a Breath Away

Look for me in springtime
As raindrops fill the air
In the splendor of the rainbow
You'll find my presence there.

You will find me in the fragrance
Of April's sweet perfume
Drifting through the clover
On a sultry day in June.

An August day will find me
Upon the summer breeze
On the distant sound of the thunder
In the gently swaying trees.

In the golden fields of harvest
Is where I can be found.
As autumn time approaches
And leaves comes tumbling down

In the wintertime when days are short
And chill is in the air
Just look into a moonlit night
You'll find me lingering there.

When the setting sun has gone away
And shadows fill the night
When the cloak of darkness lifts its veil
I'll be your morning light.

So when you feel discouraged
Get on your knees and pray
You'll feel me there beside you
I'm just a breath away.

Author/Written By:
©2005 Marilyn Ferguson
http://www.marilynspoetry.com



My Dad A Legend
My father was not a Mayor
nor was he in politics.
He did not star in any movie on T.V.
He was not a millionare.
He did not have a rank in the service,
my father, he was our Mayor
he ran our house
he was our
"John Wayne."
He worked very hard for his money
and was a millionare
rich with LOVE
from his wife, children
son-in-law and his granddaughters.
My father was a
"DAD"
the highest rank
any man could ever achieve.
My Dad was and will
always be a true Legend in my eyes.
I LOVE YOU DADDY!!!
I MISS YOU DEARLY.
LOVE SUE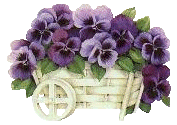 I Have a Wonderful Life

I may not have a lot of fame
Nor a mansion on a hill
I have no real fine gifts to give
There is nothing to reveal.

I do not have a lot of wealth
But I have the things I need
There are those who have most everything
Whose lives are full of greed?

I have a kind and loving heart
With gentleness doth reign
There are those who have no heart at all
And send out lots of pain.

I have a wonderful spirit
That will never grow jagged or old
There are those who have no feeling at all
Their days are dark and cold.

I have a wonderful pair of legs
To help me get around
There are those who have no legs at all
To lift them when they're down.

I have a wonderful pair of arms
To give a hug or two
There are those who have no arms at all
To feel the love I do.

I have a wonderful pair of hands
To let me work and play
There are those who have no hands at all
To help them through the day.

I have a wonderful pair of ears
To listen to the rain
There are those who cannot hear at all
The splash upon the pane.

I have a wonderful pair of eyes
They have beheld some beautiful sights.
There are those who cannot see at all
Their world is black as night.

I have a wonderful sense of smell
And enjoyed the aroma of flowers
There are those who cannot know this joy
And miss life's fragrant hours.

My life has been a rainbow
With only a bit of strife
Today I counted my blessings
I have a wonderful life.

Author/Written By:
Marilyn Ferguson
©1994
http://www.marilynspoetry.com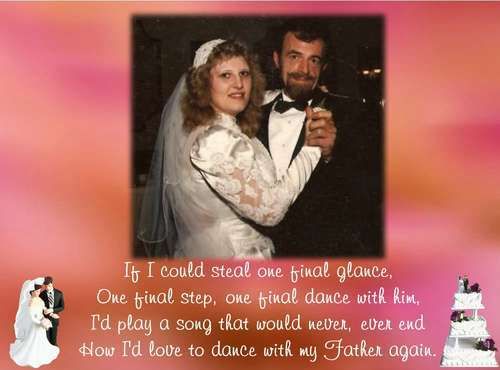 Daddy's Little Girl

You're the end of the rainbow, my pot of gold,
You're daddy's little girl to have and hold.
A precious gem is what you are,
You're mommy's bright and shining star.

You're the spirit of Christmas, my star on the tree,
You're the Easter bunny to mommy and me.
You're sugar you're spice, you're everything nice,
And you're daddy's little girl.

You're the treasure I cherish so sparkling and bright,
You were touched by the holy and beautiful light.
Like angels that sing a heavenly thing,
And you're daddy's little girl.




Letter From Heaven

To my dearest family,
some things I'd like to say
But first of all, to let you know
that I arrived okay.
I'm writing this from Heaven
Here I dwell with God above
Here there's no more
tears of sadness
here is eternal love.
Please do not be unhappy
just because I'm out of sight
Remember that I am with you
every morning, noon, and night
That day I had to leave you
when my life on earth was through
God picked me up and hugged
me and said, "I welcome you
It's good to have you back again
you were missed while you were gone
As for your dearest family
they'll be here later on
I need you here badly
you're part of my plan
There's so much that we have
to do to help the mortal man
God gave me a list of things
that he wished for me to do
And foremost on his list was
to watch and care for you
And when you lie in bed at night
the day's chores put to flight
God and I are closest to you
in the middle of the night
When you think of my life on
earth and all the loving years
Because you are only human
they are bound to bring you tears
But do not be afraid to cry
it does relieve the pain
Remember there would be no flowers
unless there was some rain
I wish that I could tell you
all that God has planned
If I were to tell you
you wouldn't understand
But one thing is for certain
though my life on earth is over
I'm closer to you now
than I ever was before
There are many rocky roads
ahead of you and many hills to climb
But together we can do it by
taking one day at a time
It was always my philosophy
and I'd like it for you too
That as you give unto the world
the world will give to you
If you can help somebody
who's in sorrow and in pain
Then you can say to God at night
"My day was not in vain
And now I am contented
that my life was worthwhile
Knowing as I passed along the way
I made somebody smile
So if you meet somebody
who is sad and feeling low
Just lend a hand to pick him up
as on your way to go
When you're walking down the street
and you've got me on your mind
I'm walking in your footsteps
only half a step behind
And when it's time for you to go
from that body to be free
Remember you're not going
you're coming home to me.




THANK YOU SO MUCH JANA


made with love from Brandy

Thanks so much Dianne~Nicky's Mom



This was the Yankees last home game Sept 21.2008. I know you and
uncle Charles were watching it with us, it was not the same knowing when the game
was over and we went home you would have been the first one to come up to us
and say... Hey what a game!!!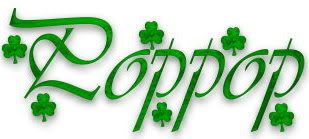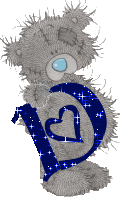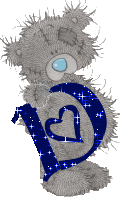 thanks Brandy

THIS SONG PLAYED ON THE RADIO
ON OUR WAY HOME FROM MY PARENTS HOUSE
ON FATHER'S DAY ON THE COUNTRY STATION.
WHO WOULD EVER THINK THAT I WOULD
HAVE HEARD SUCH A MEANINGFUL
SONG AS IT WAS THE LAST DAY
I SAW MY DAD (FATHER'S DAY) 6/18/06.
WHICH EVERYTIME I HEARD THIS SONG IT
REMINDED ME OF MY DAD.
I LOVE YOU DAD ALWAYS!!!
LOVE SUE




Daddy's Hands
By Holly Dunn

I remember Daddy's hands, folded silently in prayer.
And reaching out to hold me, when I had a nightmare.
You could read quite a story, in the callouses and lines.
Years of work and worry had left their mark behind.


I remember Daddy's hands, how they held my Mama tight,
And patted my back, for something done right.
There are things that I've forgotten, that I loved about the man,
But I'll always remember the love in Daddy's hands.


Daddy's hands were soft and kind when I was cryin
Daddy's hands were hard as steel when I'd done wrong.
Daddy's hands weren't always gentle
But I've come to understand.
There was always love in Daddy's hands.


I remember Daddy's hands, working 'til they bled.
Sacrificed unselfishly, just to keep us all fed.
If I could do things over, I'd live my life again.
And never take for granted the love in Daddy's hands.


Daddy's hands were soft and kind when I was cryin
Daddy's hands were hard as steel when I'd done wrong.
Daddy's hands weren't always gentle
But I've come to understand.
There was always love in Daddy's hands.


Daddy's hands were soft and kind when I was cryin´.
Daddy's hands were hard as steel when I'd done wrong.
Daddy's hands weren't always gentle
But I've come to understand.
There was always love...
In Daddy's hands.



Dad I miss your strong but soft hands
to hold me tight and to give me a big hug with.
My life has changed forever,
I will always have a heavy & broken heart!!

I WILL ALWAYS LOVE YOU DAD!!
Love, your daughter
forever
Sue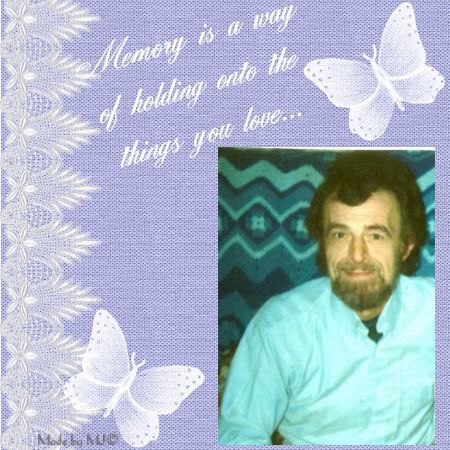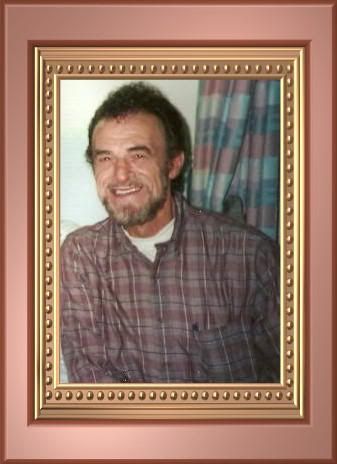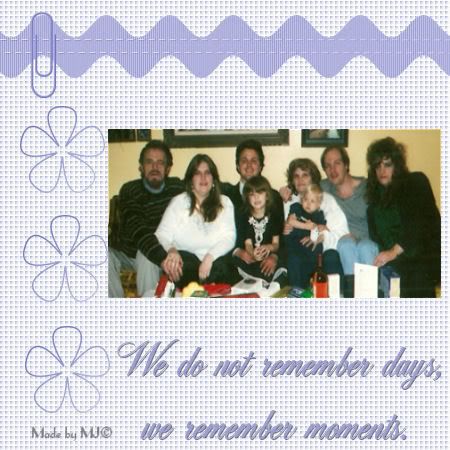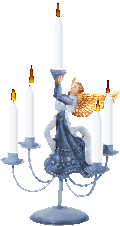 Five Candles we light for You

The first candle represents our grief.
The pain of losing you is intense.
It reminds us of the depth of our love for you.

This second candle represents our courage.
To confront our sorrow,
To comfort each other,
To change our lives.

This third candle we light in your memory.
For the times we laughed,
The times we cried,
The times we were angry with each other,
The silly things you did,
The caring and joy you gave us.

This fourth candle we light to honor for
all your hard work that you have done.
and all the help you have given us thru the years.
We cherish the special place in our hearts
that will always be reserved for you.
We thank you for the gift
your living brought to each of us.

The fifth candle we light for you
just for being the greatest
Husband, Dad, and poppop ever!!
We love you
We remember you
We miss you
Always & Forever
Love & Kisses
Pat,Artie,Sharon,
Sue,Rick,Brittany & Shannon



YOU WILL ALWAYS BE IN MY HEART!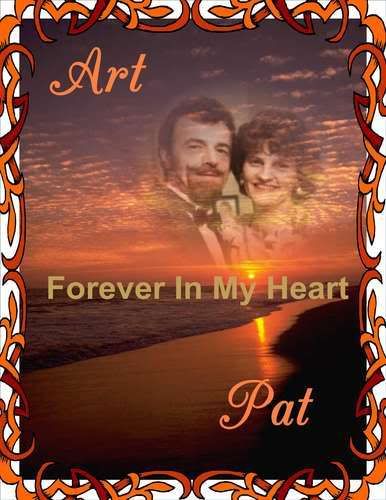 LOSING A LOVED ONE...

When loved ones leave us we are filled with sadness.
When we are in denial, the fact that they're gone is madness!
I know that we shouldn't be this way because in the end
We still have what matters most, which are the memories.

We should be happy that they're in a better place,
That they have no more problems to face.
They probably miss us so much too,
And only wish that we knew.

The loss of a loved one may tear at our hearts,
But just think, your life with them in HEAVEN has yet to Start!





What Makes A Dad

A dad is a person
who is loving and kind,
And often he knows
what you have on your mind.
He's someone who listens,
suggests, and defends.
A dad can be one of
your very best friends!
He's proud of your triumphs,
but when things go wrong,
a dad can be patient
and helpful and strong.
In all that you do,
a dad's love plays a part.
There's always a place
for him deep in you heart.
And each year that passes,
you're even more glad,
More greatful and proud,
just to call him your dad!
Thank you, Dad...
for listening and caring,
for giving and sharing,
But, especially for just being you!
~Arthor Unknown~

if you look closely above the name Polon you will see cherubs
which are not on the stone only on the pic after it was developed
I know my Dad is watching us.



A MOMENT FOREVER ETCHED IN MY MIND
THAT I WILL ALWAYS
"TREASURE"
A PRICELESS MOMENT
DEC 6, 1986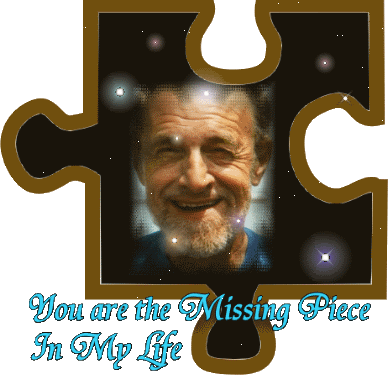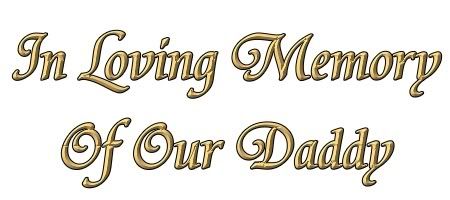 OUR WONDERFUL DAD
RELAXING LIKE HE SHOULD
BE FOR ALL THE LONG HARD
HOURS OF WORK HE HAS DONE!!


You never said I'm leaving
You never said goodbye
You were gone before we knew it,
And only God knew why
A million times we needed you,
A million times we cried
If Love alone could have saved you,
You never would have died
In Life we loved you dearly
In death we love you still
In our hearts you hold a place,
That no one could ever fill
It broke our hearts to lose you,
But you didn't go alone
For part of us went with you,
The day God took you home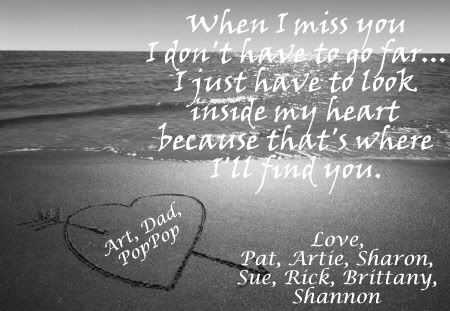 GREAT SPIRIT
O' Great Spirit,
Whose voice I hear in the winds,
And whose breath gives
life to all the world
Hear me! I am small and weak,
I need your strength and wisdom.
Let Me Walk In Beauty, and
make my eyes ever behold
the red and purple sunsets.
Make my hands respect the
things you have made and
my ears sharp to hear your voice.
Make me wise so that I may
understand the things you
have taught my people.
Let me learn the lessons you
have hidden in every leaf and rock.
I Seek Strength, not to be
greater than my brother,
but to fight my greatest enemy---myself
Make Me Always Ready to come to you
with clean hands and straight eyes.
So When Life Fades
as the fading sunset,
my spirit may come
to you without shame.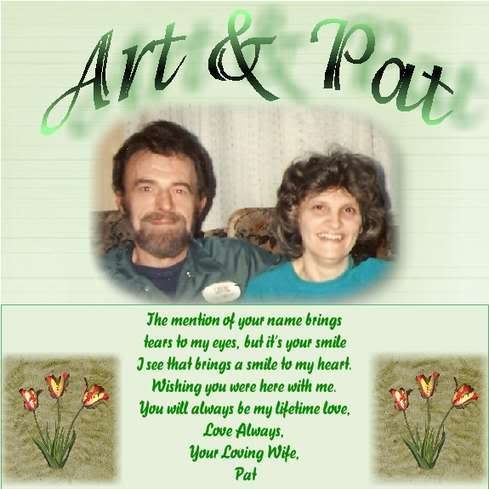 Blessings from Heaven

To Those Left Behind
I'm still here, my loved ones
Please don't mourn for me.
I'm still here, though you don't see.
I'm right by your side each night and day,
And within your heart I long to stay.
My body is gone, but I'm always near,
I'm everything you feel, see or hear.
My spirit is free, but I'll never depart,
As long as you keep me alive in your heart.
I'll never wander out of sight
I'm the brightest star on a summer night.
I'll never be beyond your reach
I'm the warm moist sand when you're at the beach.
I'm the colorful leaves when fall comes around
And the pure white snow that blankets the ground.
I'm the beautiful flowers, of which you're so fond
The clear cool water in a quiet pond.
I'm the first bright blossom you'll see in the spring
The first warm raindrop that April will bring.
I'm the first ray of light when the sun starts to shine
And you see that the face in the moon is mine.
When you start thinking there's no one to love
You can talk to me through the Lord up above.
I'll whisper my answer through the leaves on the trees
And you'll feel my presence in the soft summer breeze.
I'm the hot salty tears that flow when you weep
And the beautiful dreams that come while you sleep.
I'm the smile you see on a baby's face.
Just look for me, my loved ones.
I'm everyplace!


Miss You
Daddy if I could have you back
There's nothing I wouldnt do
To hear you laugh
Or even to tell me I'm wrong
There's nothing I wouldnt do
Why did you leave this world so soon?
Leave us all alone
Alone without you
To have you back
There's nothing I wouldnt do
It's so unfair
This world isn't fair
But I want you back
Daddy I need a hug
Need you to wipe the tears away
And there's nothing I wouldnt do

They say there is a reason,
They say that time will heal,
But neither time nor reason,
Will change the way we feel,
For no-one knows the heartache,
That lies behind our smiles,
No-one knows how many times,
We have broken down and cried,
We want to tell you something,
So there won't be any doubt,
You're so wonderful to think of,
But so hard to be without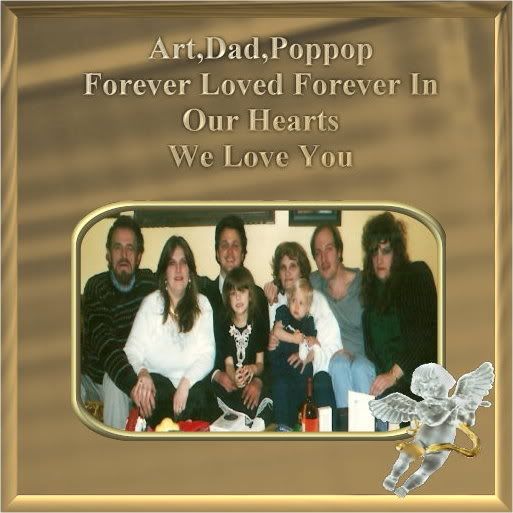 I Still Feel Your Love


I know you're gone from this earth
You left me way too soon
But I feel your love every time
I gaze up at the moon.
Sometimes I think I hear
A whisper in the wind
It sounds as if you've called my name
As your love to me you send.
Sometimes I do a silly thing
And your laughter fills my ears
I know you're right here with me
But I can't see you through my tears.
I felt your hand upon my shoulder
And I quickly turned to see
Visible... you were not
But I know you're here with me.
In the night you sometime come
To visit in my dreams
My hands go out to touch you
But you're just out of reach it seems.
For just a flash you appear
Standing close to me
Is it just my imagination
Or is it really you I see.
Even though you're gone from me
And you watch me from above
I long for you everyday…
And I still feel your love.
Unknown Author

I know you lived your lifetime
As short as that seems to me,
But the pain in my heart is still so great,
Yet I know your spirit is free.

At times I think I hear you
The thoughts come to my mind.
I struggle for the sound of your voice,
But your voice I cannot find.

Yet you come to me in many ways
So I know you did not die,
You want to tell me that you're close,
And to please stop asking Why.

Our lives on earth seem all too brief,
Or brief as it seems to me.
But where you are is forever,
God calls that Eternity!
MY HEARTS ANGEL

I've searched the highest skies
and long for the moment
that I can look into your eyes
I've searched all around me
and here you are
In my mind, you I see

You're in my heart, and in my soul
you have made my life complete
no more searching high and low.

In my heart you shall stay
to put that joy in my life
and keep my sorrows far away.

( © 1998 Penny A. Petersen )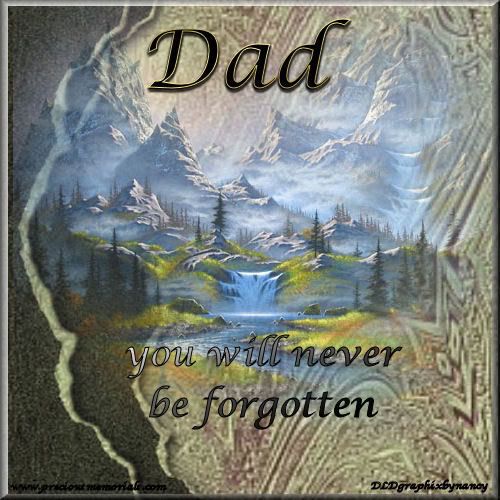 Life Lessons

You may have thought we didn't see,
Or that we hadn't heard,
Life lessons that you taught to us,
But we got every word.

Perhaps you thought we missed it all,
And that we'd grow apart,
But Dad, we picked up everything,
It's written on our hearts.

Without you, Dad, we wouldn't be
The person we are today;
You built a strong foundation
No one can take away.

We've grown up with your values,
And we're very glad we did;
So here's to you, dear father,
From your forever grateful kids.

Thanks Dad for all you
have done for us thru the
years we will never forget it.
We love and miss you so much
Love, Artie Sharon
Sue & Rick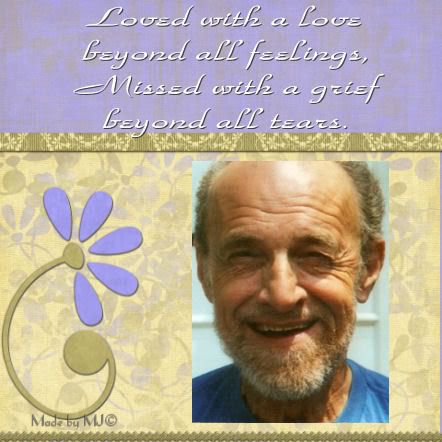 ~ ANGEL KISS ~

Under the moonlit sky
and the twinkles of the stars
Upon the secluded mountain
I wonder where you are
In the cool crisp breeze
I feel your gentle wings
Surround my body in warmth
Softly I hear my angel sing

I know when I'm alone
I feel your presence within me
I close my eyes and see you
with all my heart, how I love thee

You have givin me strength
I never knew I had
You take away my sorrows
when you know I'm feeling sad

When you move onto your other duties
It's you I often miss
So I once again close my eyes
and you send me that special
Angel Kiss

(© 1998 Penny A. Petersen)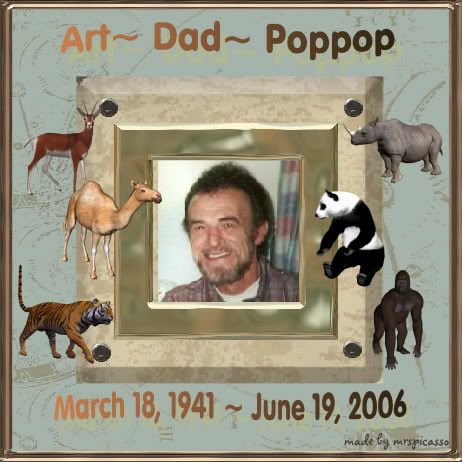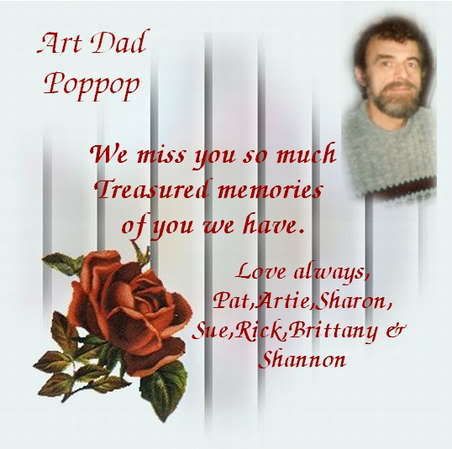 What Makes a Dad

God took the strength of a mountain,
The majesty of a tree,
The warmth of a summer sun,
The calm of a quiet sea,
The generous soul of nature,
The comforting arm of night,
The wisdom of the ages,
The power of the eagle's flight,
The joy of a morning in spring,
The faith of a mustard seed,
The patience of eternity,
The depth of a family need,
Then God combined these qualities,
When there was nothing more to add,
He knew His masterpiece was complete,
And so, He called it ... Dad
His name was Arthur A Polon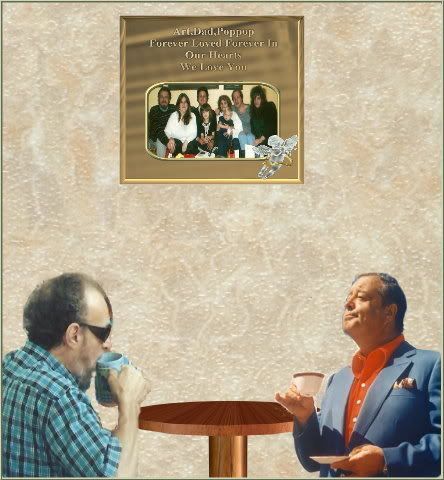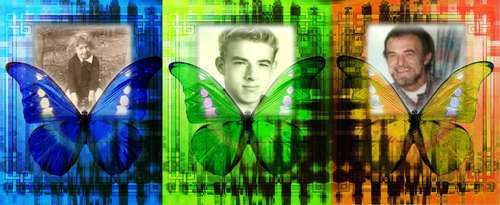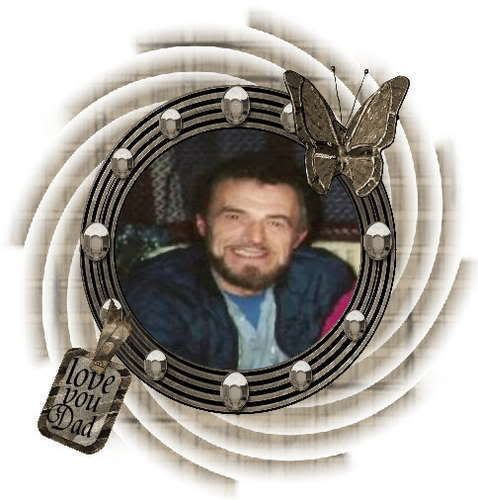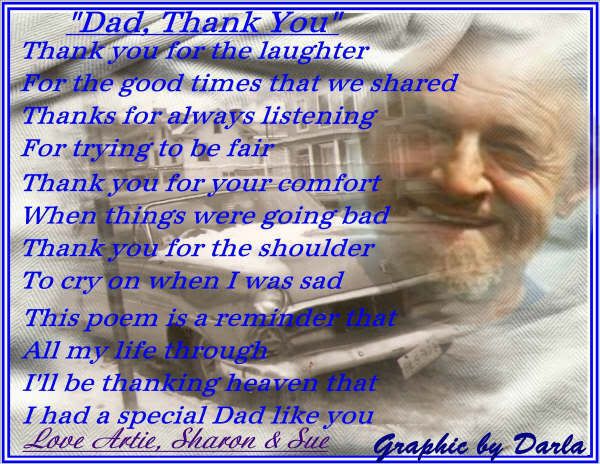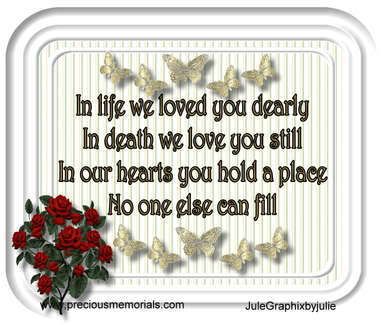 Back from Heaven

I wouldn't know what to say
I wouldn't know what to do
If you came back from Heaven
and I could look at you
would I fumble for the words
would I be a little shy
would i bust right out with laughter
or break right down and cry

oh if you came back from heaven
would it be like it was then
could we pick up where we left off
and try it all again
oh if you came back from heaven
it would freeze me in my tracks
and i hope God knows if he let you go
i'd never send you back

do your kisses feel the same
do you still have the same touch
and will you whisper softly
cos you've missed me so much
have you heard all my prayers
when i lay down at night
and did you feel my body
when i held your pillow tight

and if god forbid
you leave this earth again while i see
i hope he knows if you go
you'll be bringing me
oh if you came back from heaven
would it be like it was then
could we just pick up where we left off
and try it all again

I hope god knows if he let you go
i'd never send you back

I would like to give a great big
*THANK YOU*
to all of these special graphic makers
for making so many beautiful
graphics for my loving Dad. My family and
I are forever grateful for all they have
done for us. Our thoughts & prayers
are always with them and their loved ones.



Brandy~Julia Corliss
Tammy~Angelica Hatchell
Amy~Kenneth Clevinger
Judy~Joe King
Dianne~Nicky White
Margaret~Nellie Buonpane
Dianne~Jeanne Ketcham
Theresa~Pauline Rolocut
Lisa~Edward Copeland
Melissa~Erwin & Renee Eiler
Darla & Crystal~Earl Danz
Tammy~Holli Crockett
Maria~Mrika Gjelaj
Sarah~Joshua Blakeway
Barbara~Madison Larcher
Ruth~Jose Figueira
Judie~Craig Smart
Kerena~Sam Baily
Donna~Corey & Michelle James
Denise~Nathanial Pannell
~Beverly~Tommy Childress
Jen~Gordon Allan
Jana~Edward Smith
~Quinn~
All the graphic makers from
Precious Memorials